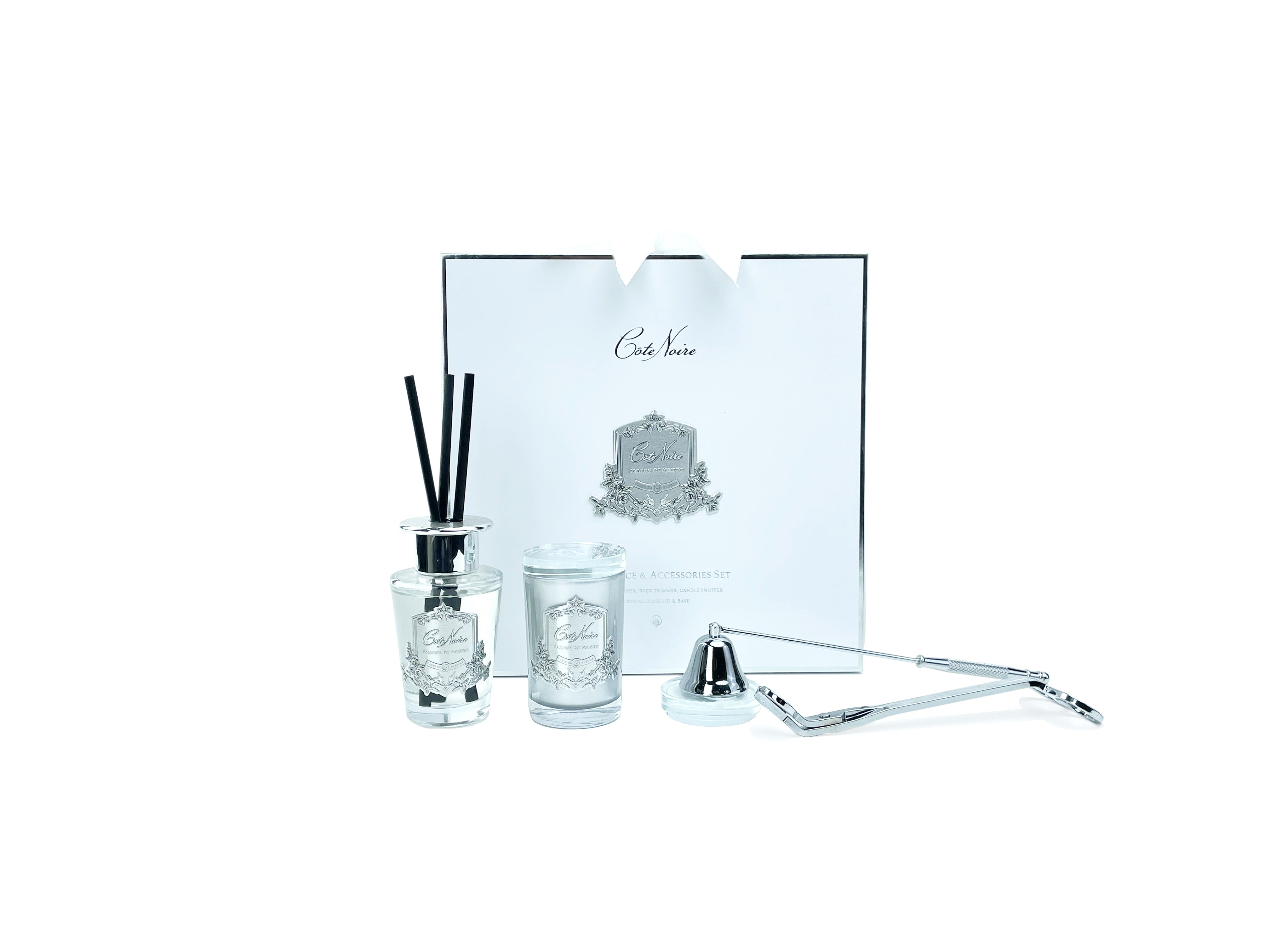 Côte Noire - Home Luxury Gift Set - winter in the chateau
Sale price

79,00€
Regular price
(478,79€/kg)
Tax included.
Welcome to a world of unparalleled luxury, where every detail is designed to the highest standard. Our luxurious gift set, consisting of a votive candle, room scent, a wick trimmer and candle snuffer, is an ode to the senses and the art of refinement. Let us take you to a world of elegance and well-being.
Included:
Votive candle 75g
Room scent with black sticks 90ml
Silver wick cutter
Silver candle snuffer
Silver disc as a base for room fragrance or candle
Glass disc as lid or base for room fragrance or candle
White & silver luxury gift box with black velvet lining
Scent

Winter in the chateau
Designed by french perfumer Emmanuella Juilliard, Winter at the Chateau is an elegant fragrance full of woods and spices. Cinnamon brioche by the kitchen hearth, a morning walk through the frosted avenue, a light mist covering the walled garden.
Top notes of cashmere and cedarwood, middle notes of rose and cinnamon warmed by base notes of bergamot.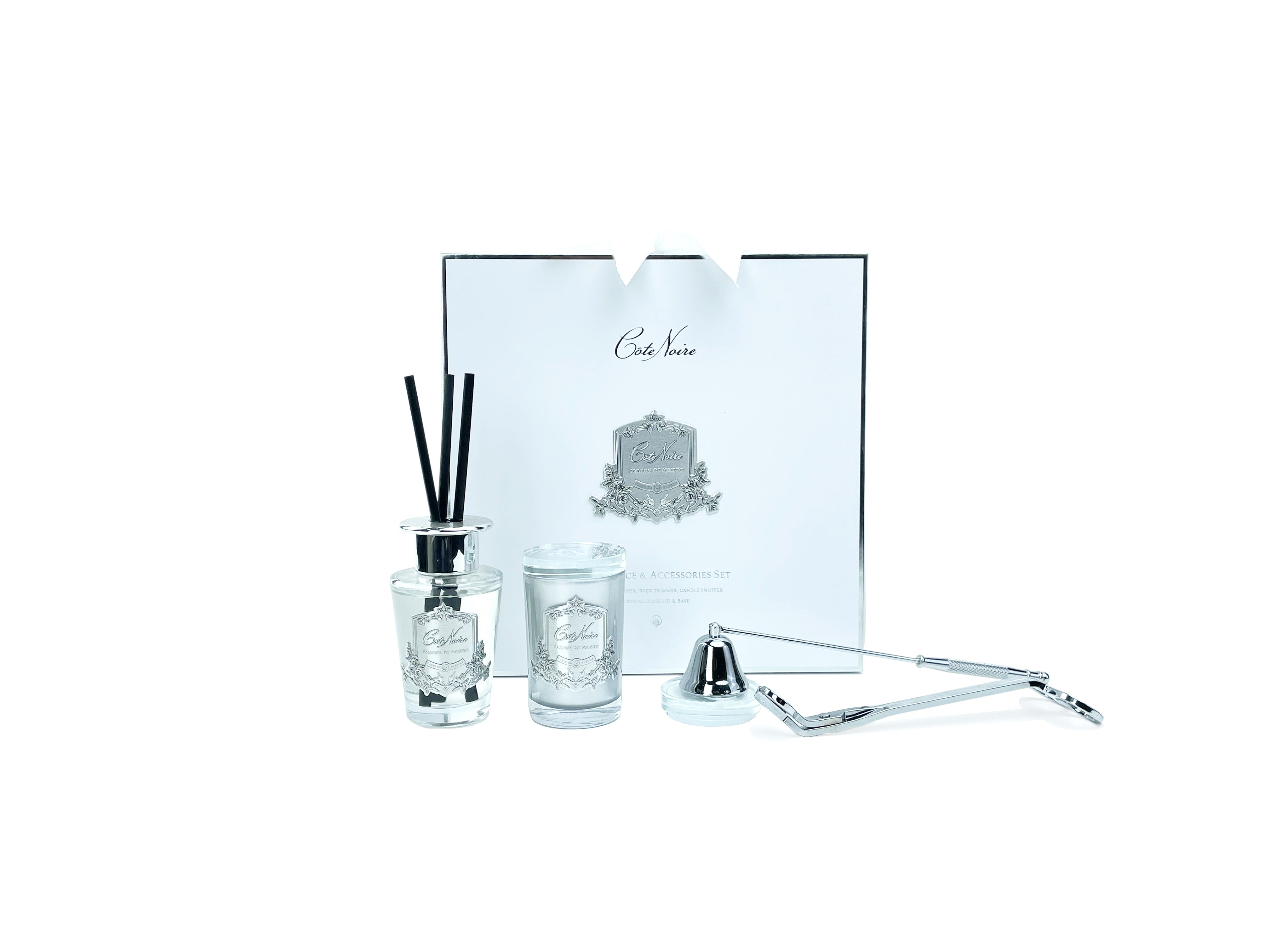 Côte Noire - Home Luxury Gift Set - winter in the chateau
Sale price

79,00€
Regular price
Choose options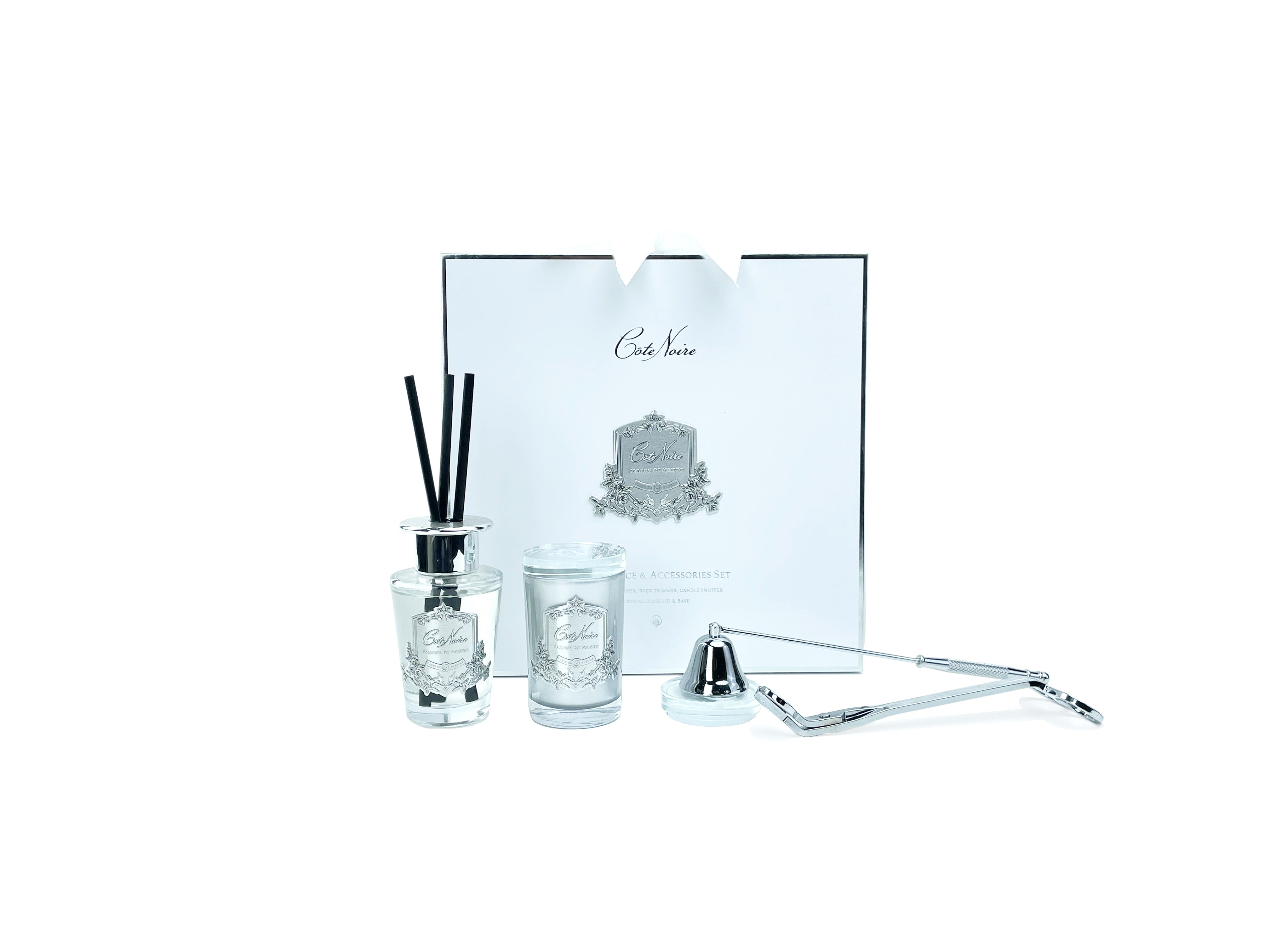 Sale price

79,00€
Regular price
(478,79€/kg)
Tax included.
View details